Are you looking for tried-and-true strategies to help your website grow faster?
Or are you looking for the best advice to help you get your website up and running?
Fantastic. You've come to the right place – tens of thousands of marketers rely on our services Every Year.
All In One Dedicated Marketing Services Is a Easy To Use Leading Service For Anyone Who Wants To Start And Grow a Successful Online Business.
While We Offer a Variety Of Useful Services For New Marketers, We Also Offer Comprehensive Resources For Entrepreneurs Looking To Take Their Blog or Website To Another Level.
We Provide You With The Services You Actually Need Inside One Dashboard To Profit From Your Daily Marketing Practices. As a Result, You Can Begin Expanding Your Business Without Spending Hundreds of Dollars On Expensive Services & Tools .
You'll find Dedicated Services Like Website Analysis & Useful Marketing Resources Like DFU Landing Pages , DFU Email Templates , Dedicated WordPress Page Builder , Marketing Automation Tools , Training Videos , Funnel Development Templates and Lot More Inside One Dashboard
We Don't Have To Be a Great Service Provider OR Be Super Smart To Become a Successful Marketer. We Just Want To Help New Marketers Who Really Need This Type Of Services In Low Budget
I Actually Started My Online Career In 2015 As An Affiliate Marketer, And Since Then, I've Learned Software Development And Launched Multiple Software's and Services Across Multiple Platforms. My Products And Services Are Available On a Variety Of Platforms.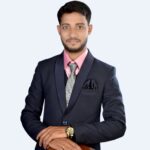 Copyright © 2021-2022 All In One Templates. All Rights Reserved